Full Custom Design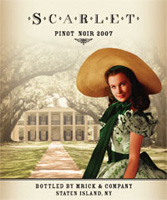 Looking for a truly unique wine label to use for your event or business? With our Full Custom Design wine label service, our design team will create a label that is fully personalized according to your needs.
You supply an image or logo and a description of what you would like to see on the label.
Our design team will present a design concept for your review.
Based on your feedback, our team will tweak the design before we print and ship your labels.
For a design quote, email us a description of your project at info@customwinesource.com.